A Student's Study-Log @PinkRoom -
Clara Hwang [SIN06-xx4H]
Student since August 2006.
I know I haven't been updating for the loooooooongest time! Was extremely busy with wedding season and with the festivities round the corner, and still am a busy bee!!!
Let me first update with pictures from my KL trip last month!
Was there for my nail school's exhibition, and also as a model in the competition. heehee. I can be model too okay. Hand model that is. haha.
Accomodation in KL. Was in a really bad hotel at first. Look at the facade. I don't even need to explain myself.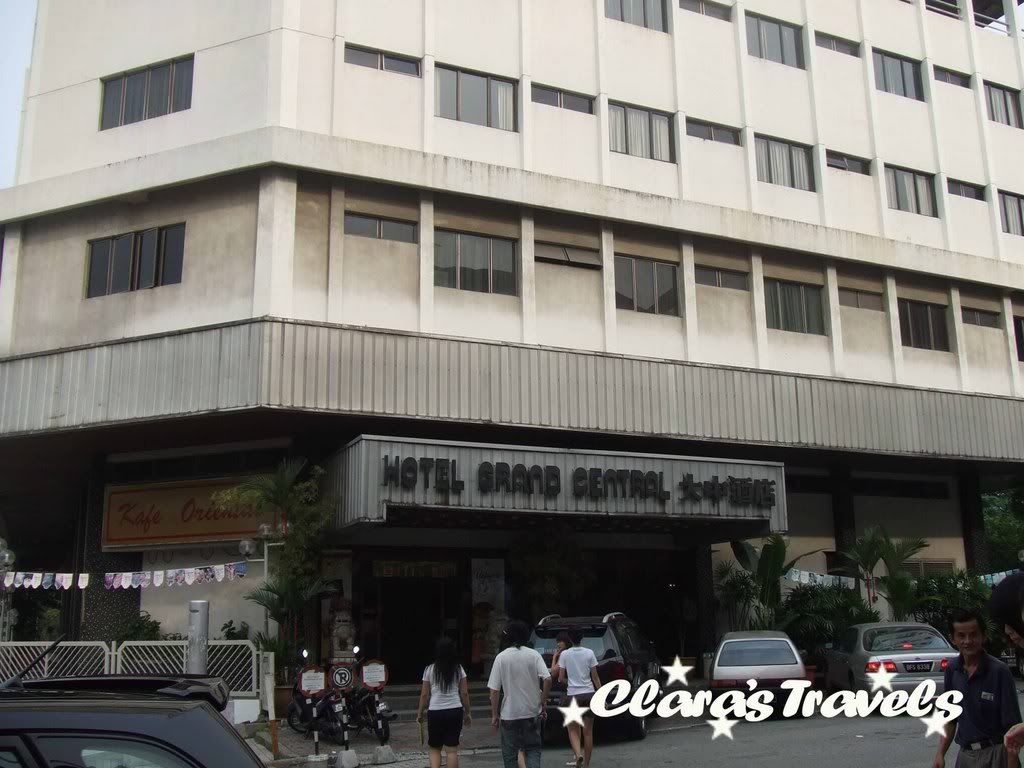 Colleagues discussing how the hell to get out of this s***hole. Glum faces.
The next hotel which was a stone's throw from the expo hall. Had some really great fun bunking in with 5 other people in this room. Yes, 6 gals in a room meant for 4.
Happy travelling..in Malaysian MRT.
Barrage of booth photos at the expo hall!
Rachel of PinkRoom

getting interviewed!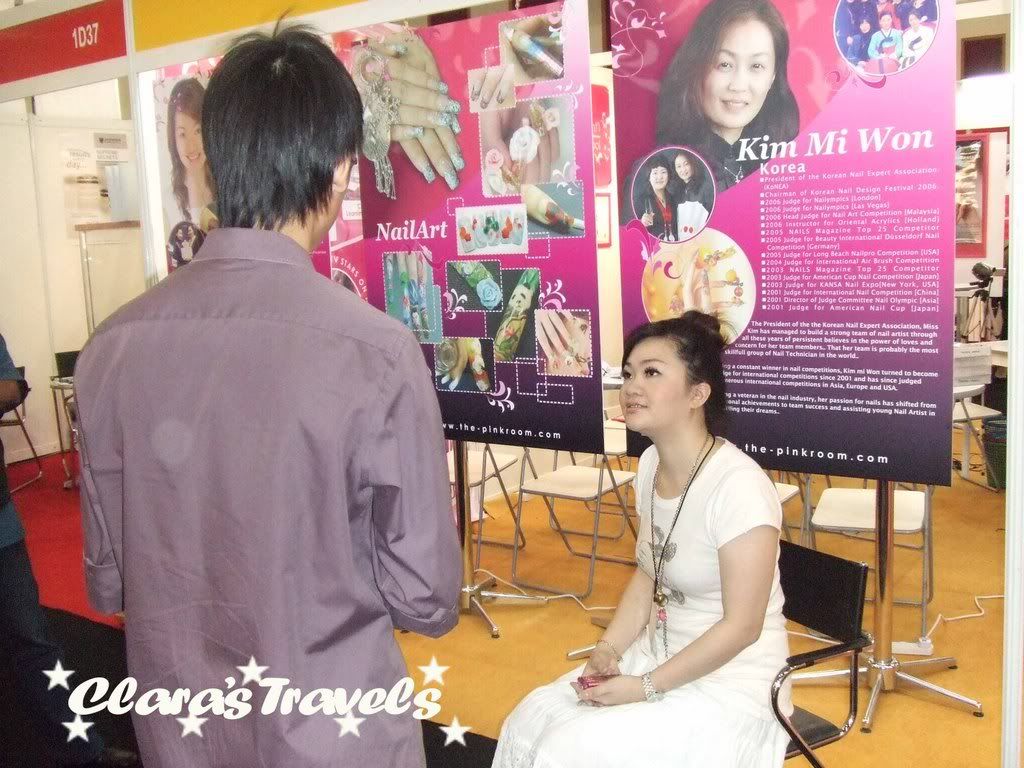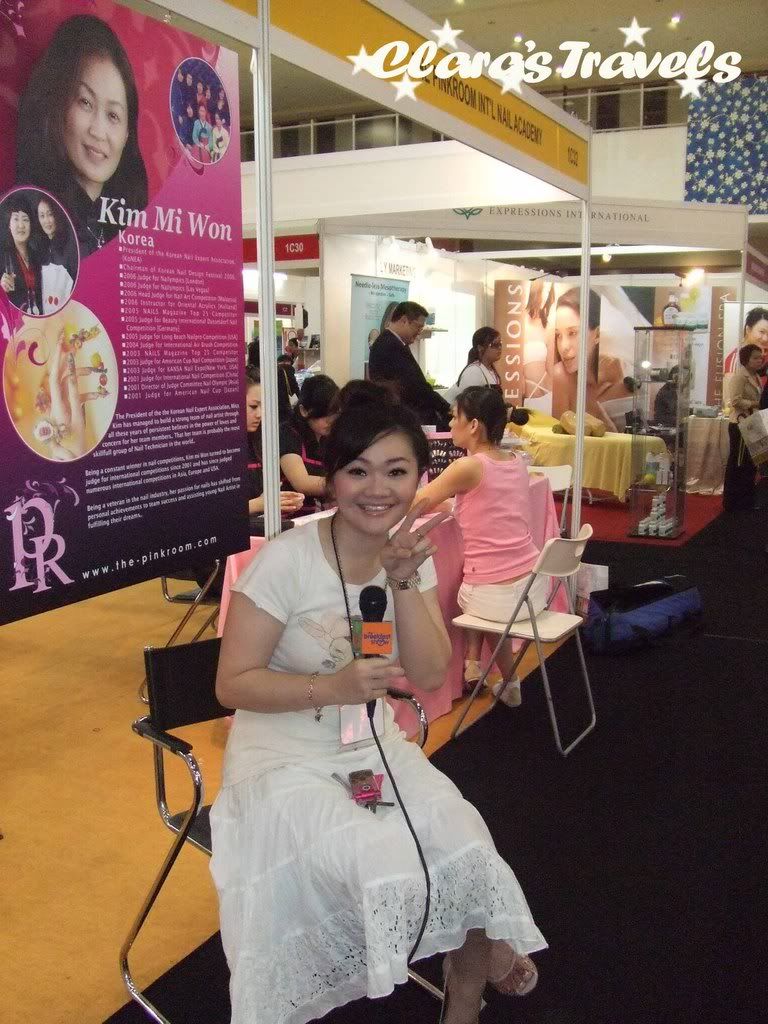 Clara Hwang getting filmed at the demo table. HAHA.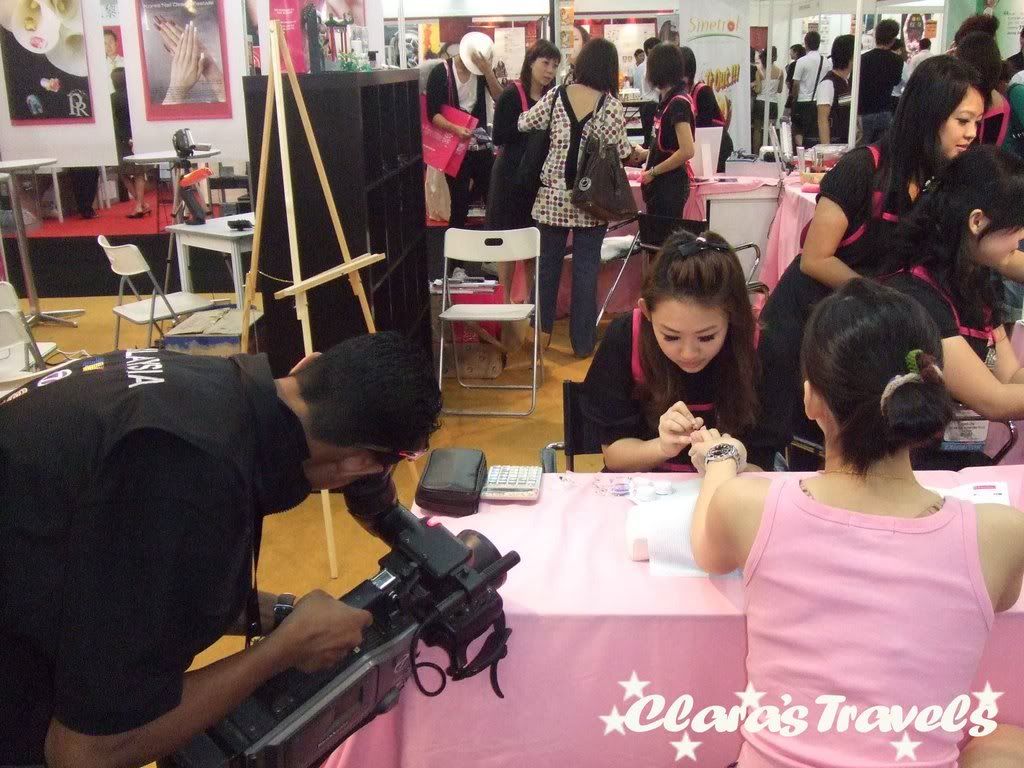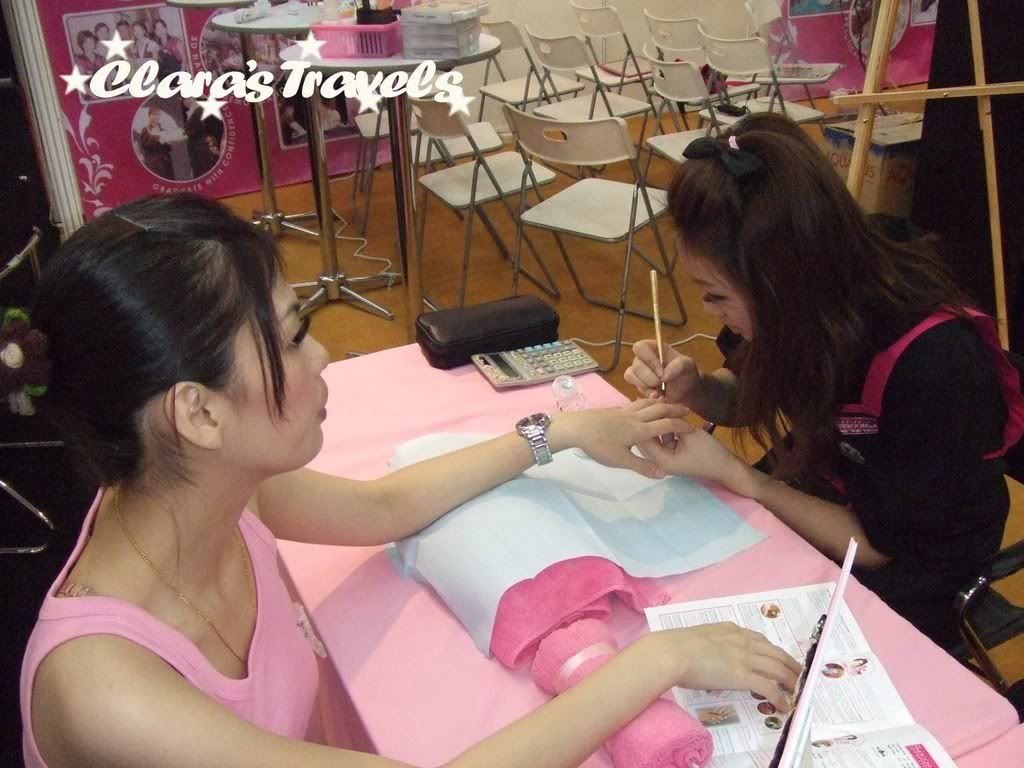 PinkRoom staff hard at work.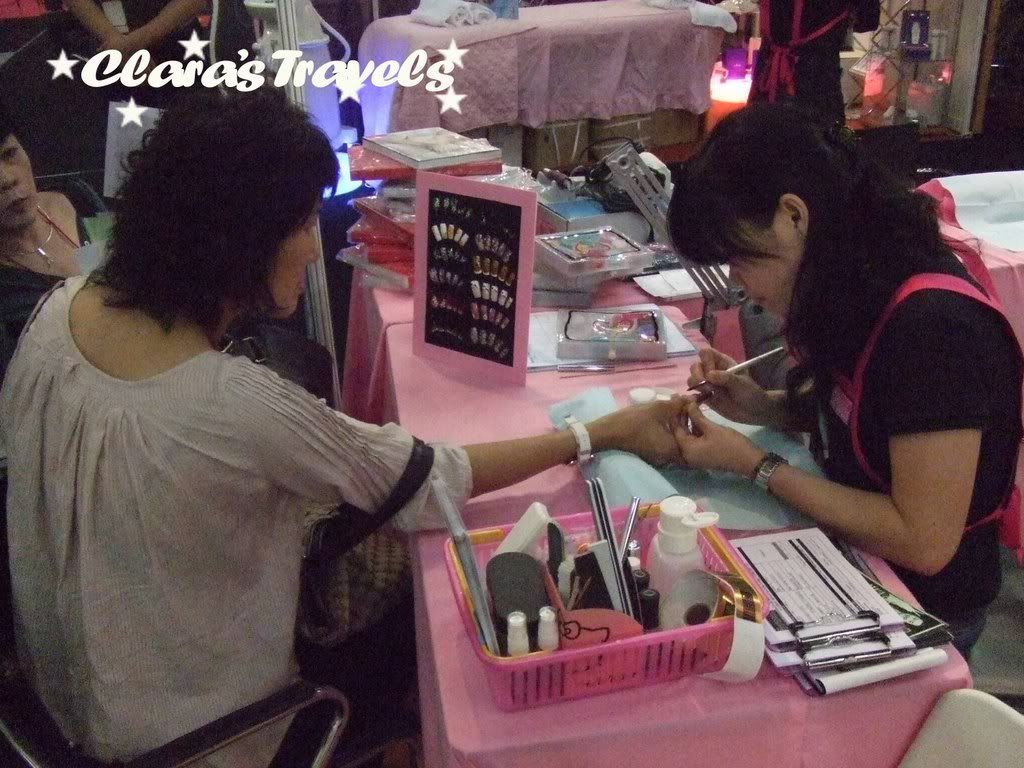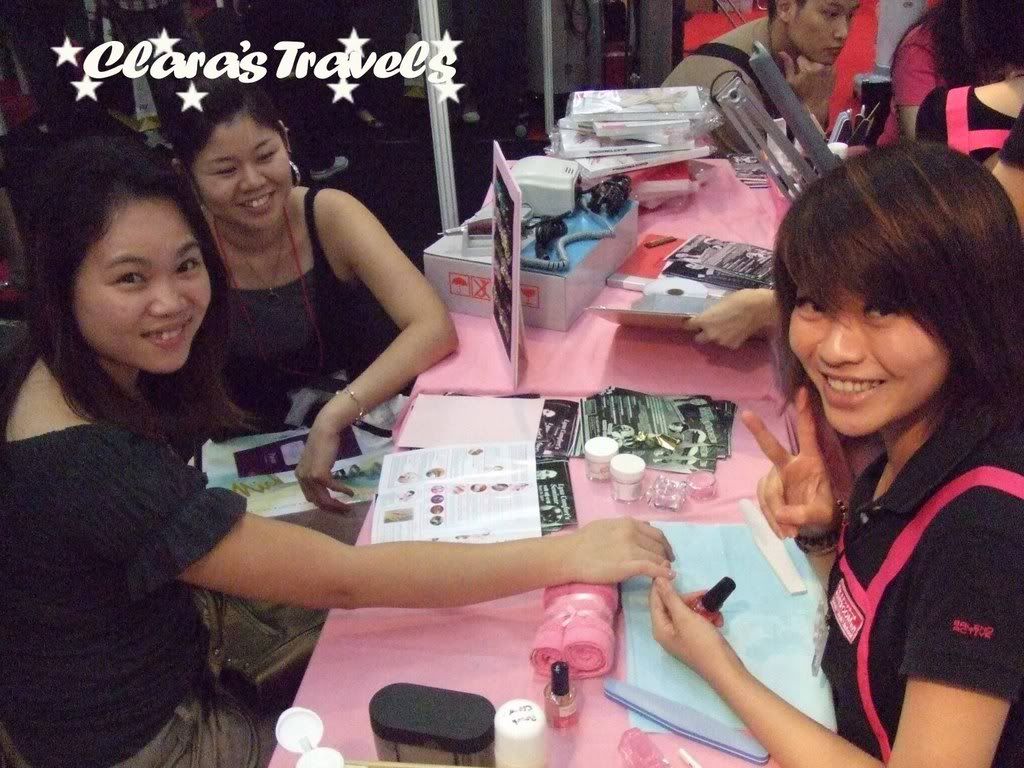 Wanna see some of the demos I did? Mostly inlays..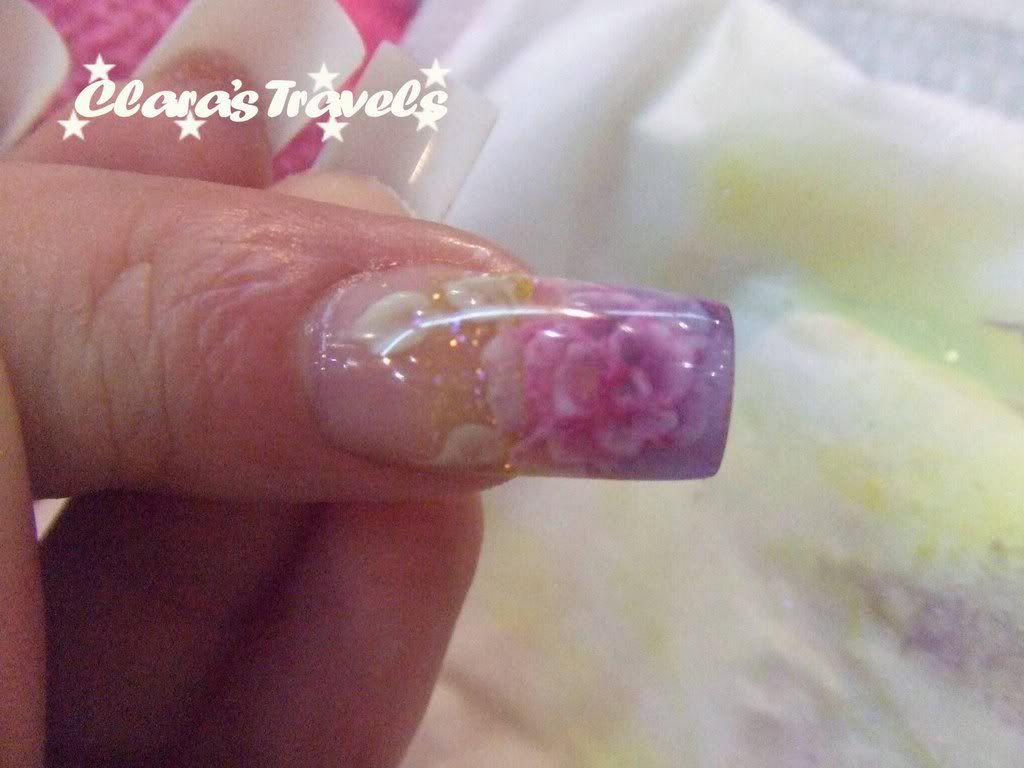 My girls' handphones! I did it for them and they were squealing with joy!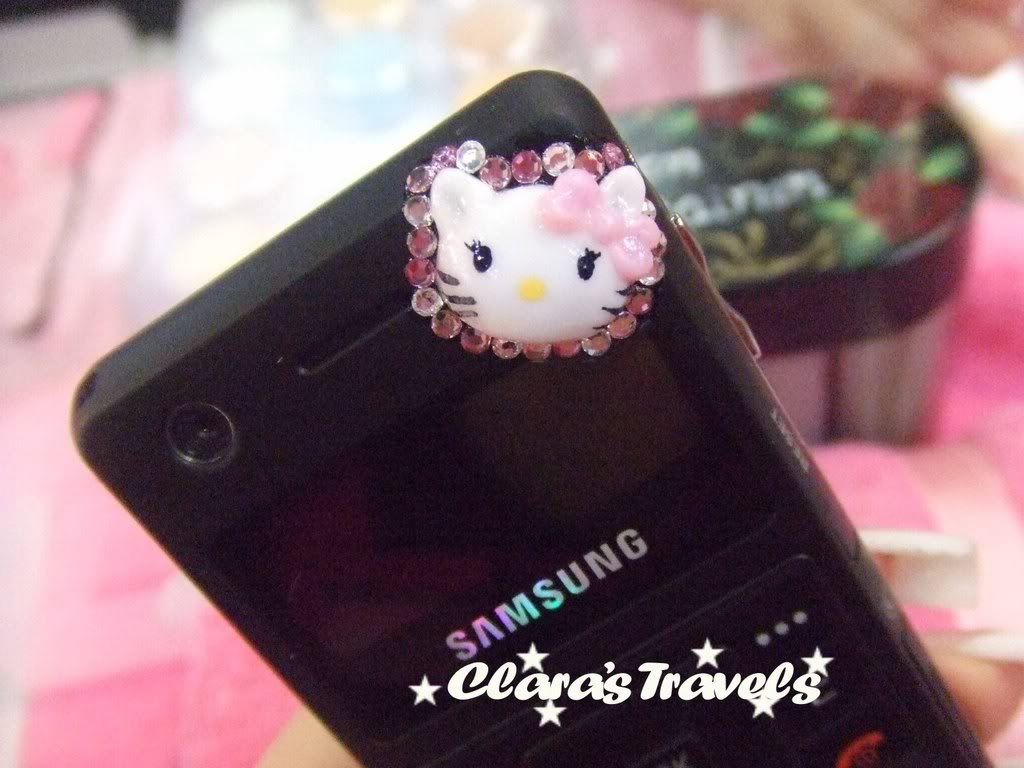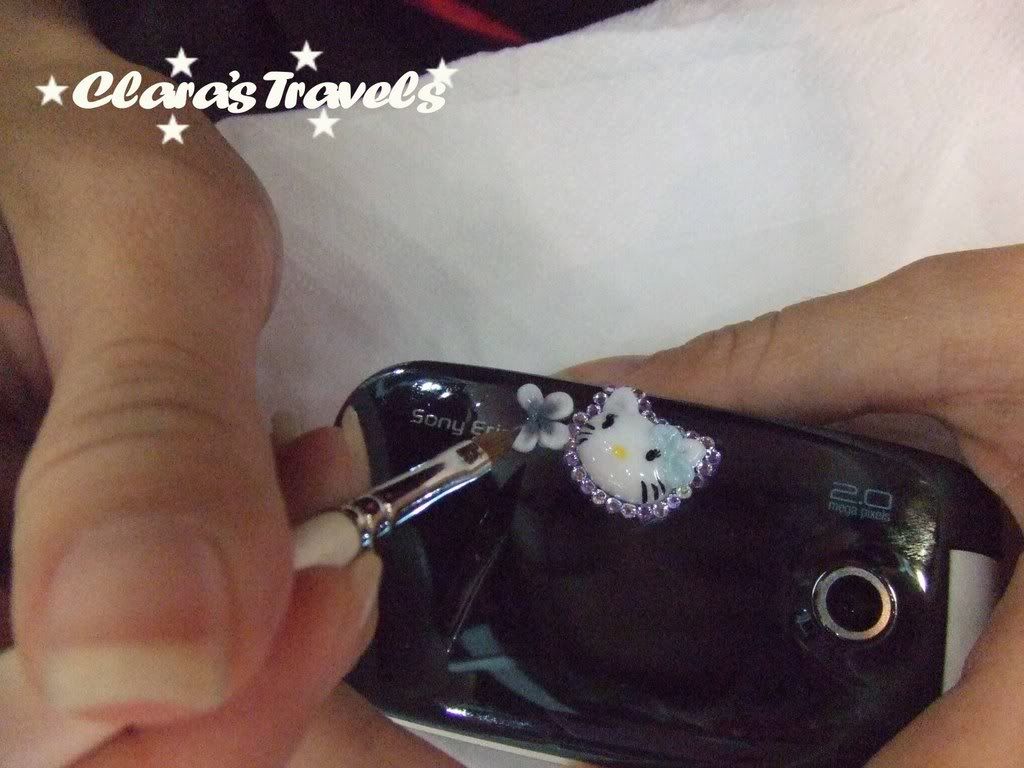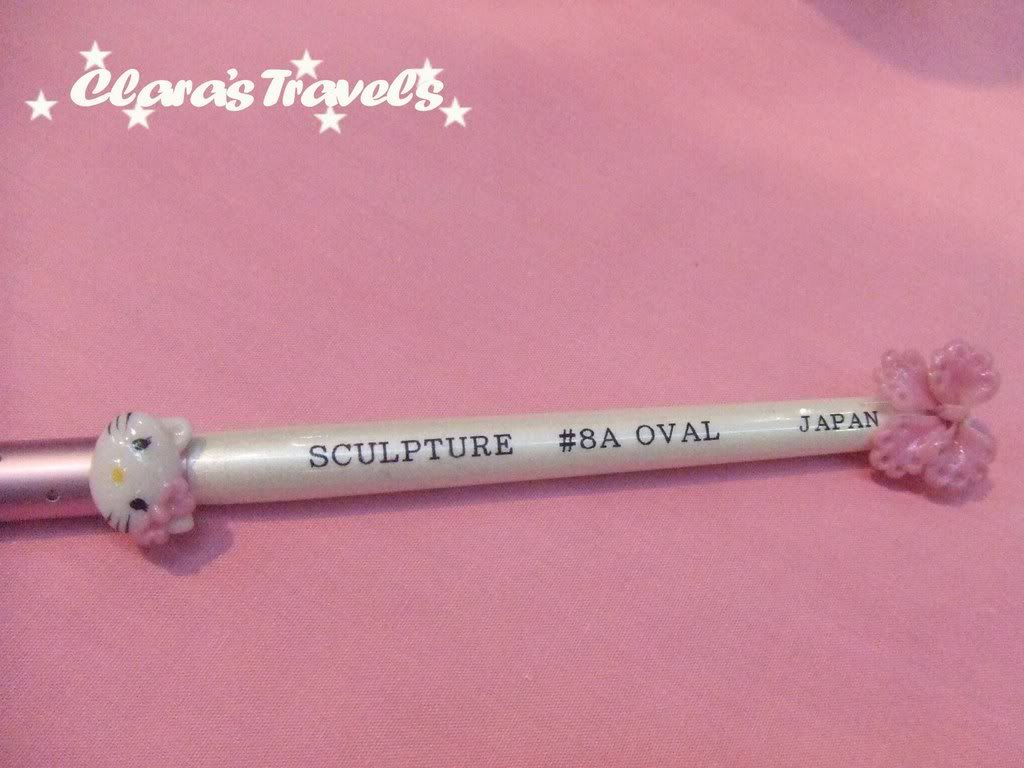 Lending my hands for a good cause. hehe.
At the competition arena.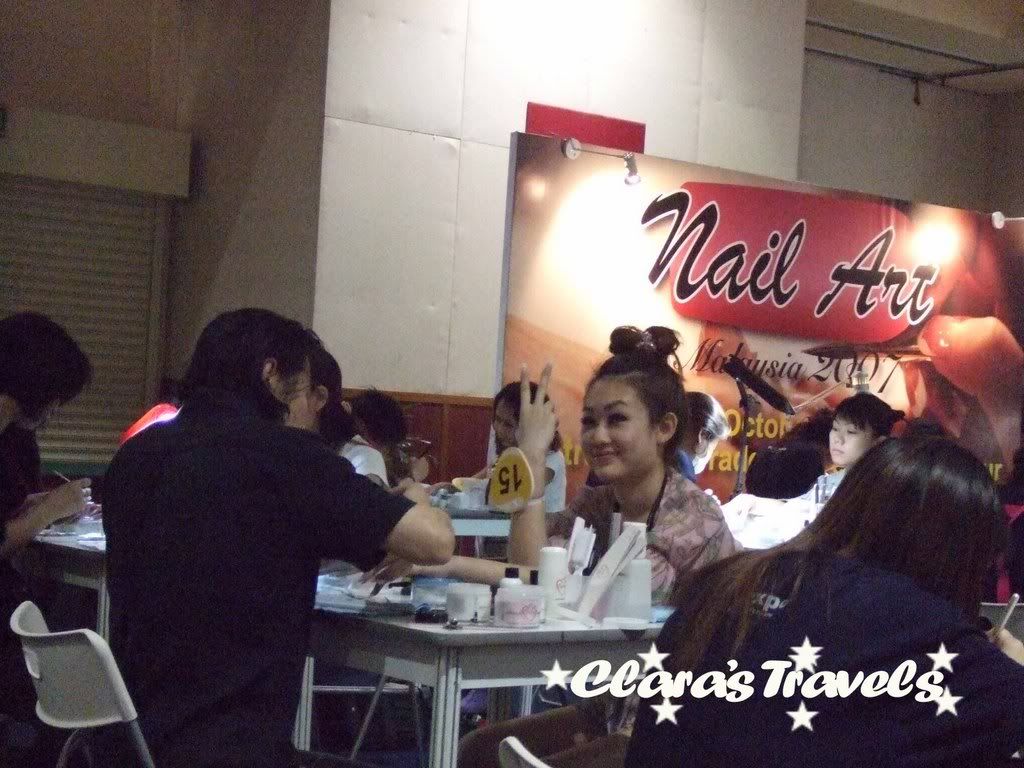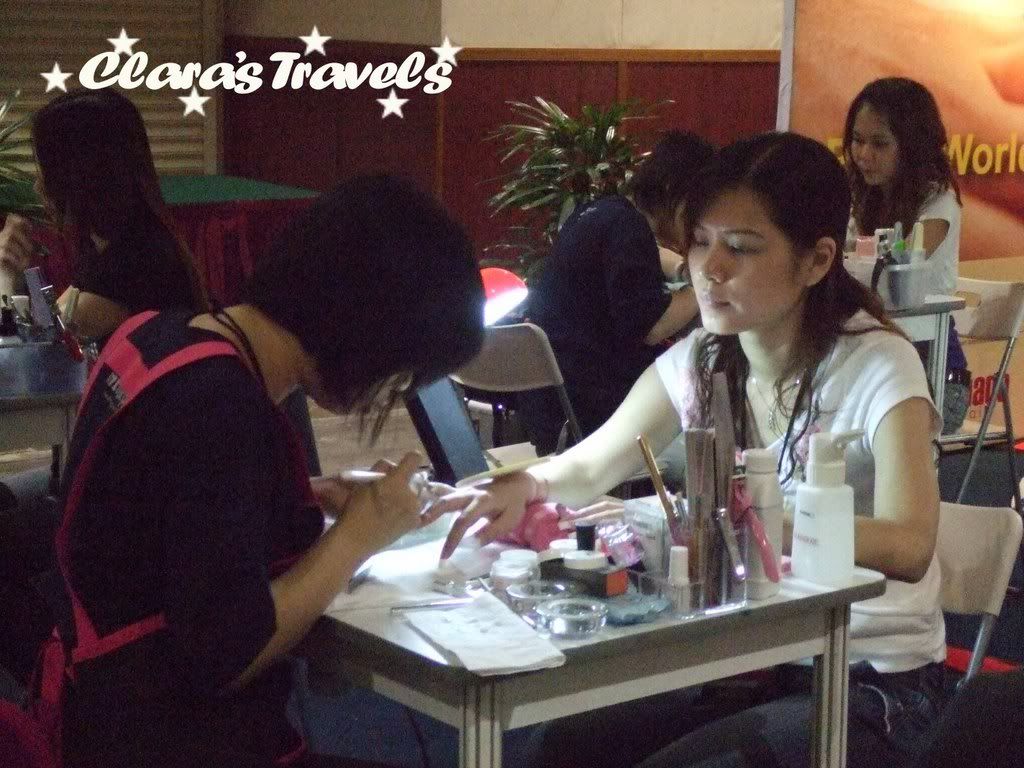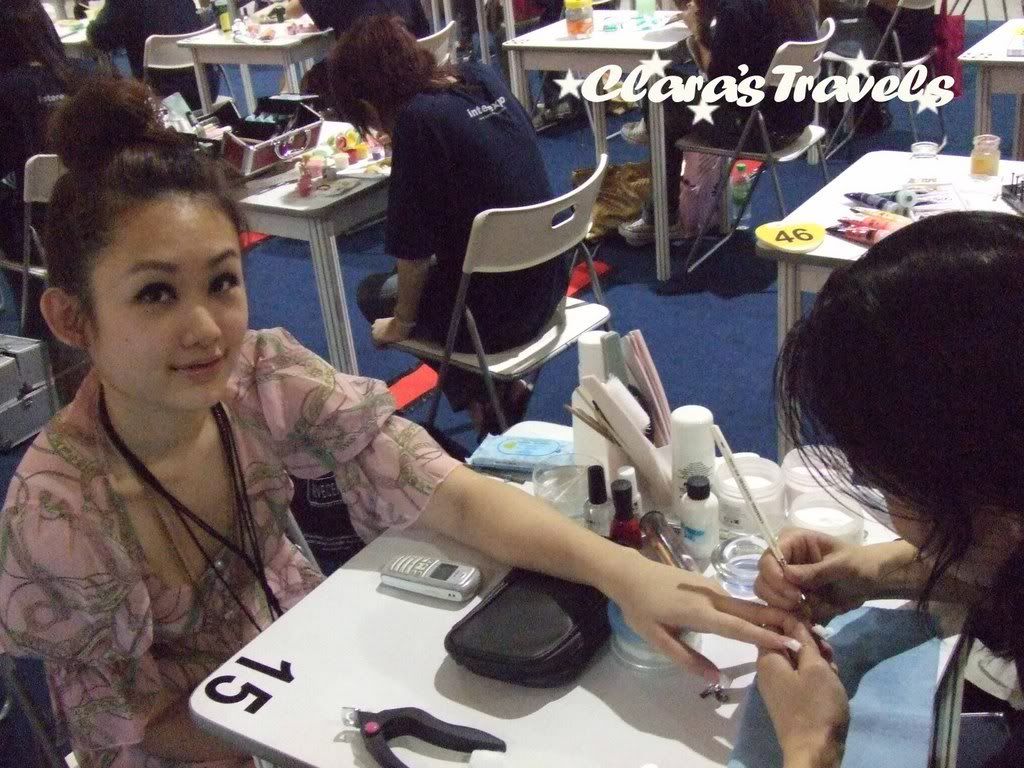 PinkRoom bagged 4 prizes. 2 top prizes in the professional category by Erika (first from left in pic below) and Joe (last man standing), the winner of Competition french tip extensions and salon success categories. He won the grand champion prize for bagging both awards. Kailun (second from left in pic above) won 2nd prize for the salon success category! Winners!
Some random pics towards the end of the exhibition.
Rachel from PinkRoom, Kim mi won, president of Korea nail association, Lysa Comfort, founder and owner of Charisma nail systems, which I am currently using in my shop right now.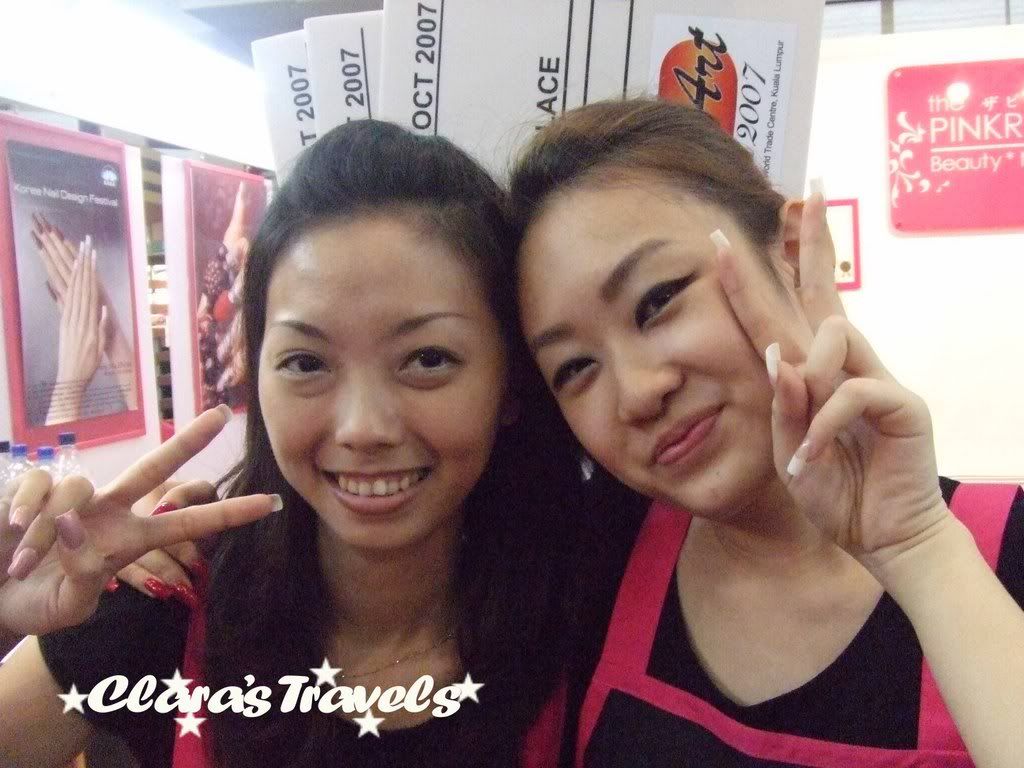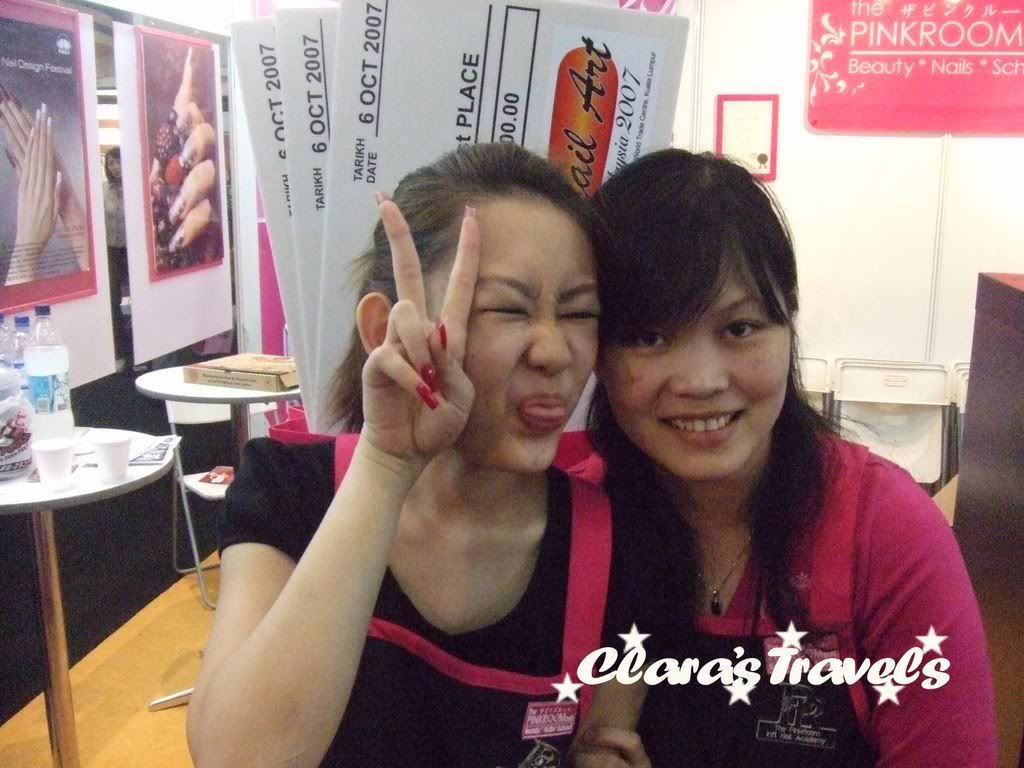 Okay.. time to sleep. *yawns* It like 4.20am now.
Urgh. In the process of sorting out Japan pics. Keep a lookout!